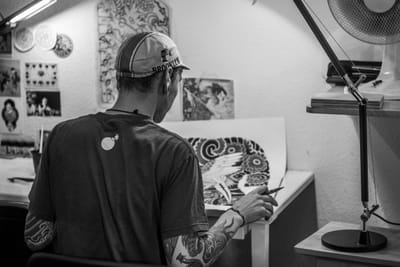 The studio and our team of talented and experienced artists are located in the Old Town of Vilnius.
We created a place with an atmosphere where both customer and the artist would feel the most comfortable and relaxed.
Each artist specializes in the style he is most passionate about. We alue the creative process, trying to approach each client individually.
All we need is your idea, some collaboration and we will be able to create and original artwork on your skin.
If you have any doubts or questions, visit us in the stdio or contact us via Facebook or Instagram.